Last Updated on February 17, 2022
Our editors independently research the best products online to produce this list. We may receive commission on purchases made from the links below but this will never affect our product choices.
---
Our Favourites
NEFF N17HH10N0B Warming Drawer (Editor's Choice)
Cookology CWD14 22L Warming Drawer (Luxury Choice)
Newworld UWD14 Warming Drawer (Best Value)
People who love food prefer to have warm food, served with perfection, to them. A warming drawer is a traditional appliance that was not prevalent in kitchens, but it gained popularity in the current era. Hosting parties and dinners over the weekend is a common practice nowadays. Hence, keeping food warm is a daunting task for them.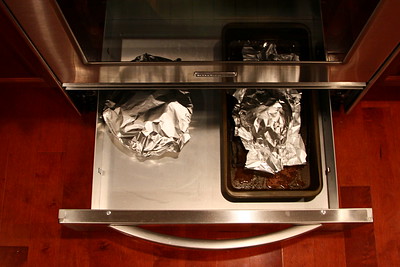 These compact drawers are designed in such a way that you can keep food warm for a longer time without any hassle of cooking it, repeatedly and losing all its original aroma and taste. Housewives can cook the meal in the morning and then relax the whole day. Similarly, a working woman can prepare meals for the family and can keep it warm for a longer period for the family. These look similar to halogen ovens and can be adjusted under the microwave space.
Without further ado, let's find out about some of the best options available:
How we Compared Warming Drawers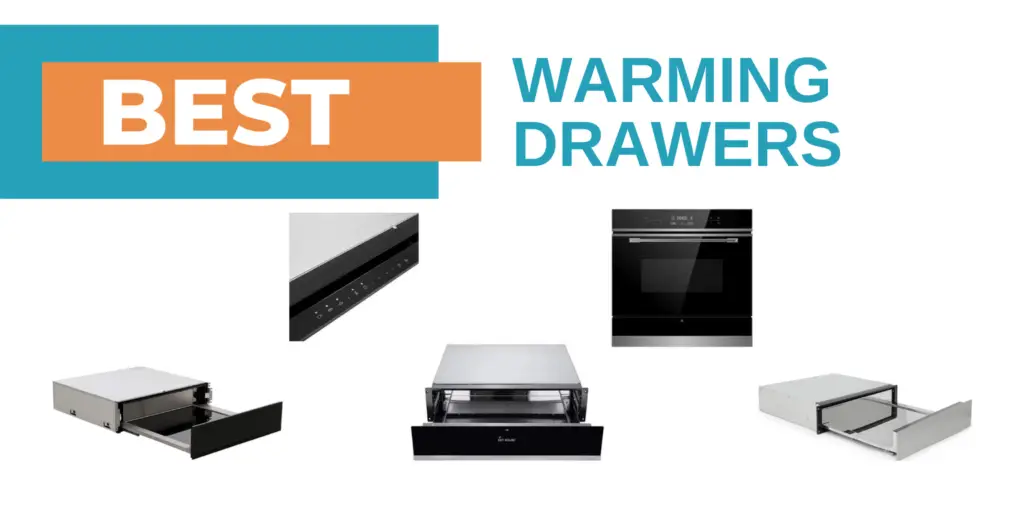 To find the right warming drawers we considered multiple factors, including:
Drawer capacity
Dimensions
Extra features
Ease of cleaning
Material
Our team independently examined and compared hundreds of products to help satisfy different needs. We spent our time researching warming drawers and consulting customer reviews to ultimately bring you what, in our opinion, are the best options on the market right now.
To find out more about our editorial process, take a look here.
Best Warming Drawer Reviews – Top 9 Picks
Cookology has elegantly designed the warming drawer that adds class to your homes and kitchen. The sleek black glossy look is perfect to keep your food warm for a long time. No need to worry about if your family members are not home yet. There is ample space in the drawer to hold large quantities of food at a time. The attractive LED draws the attention of your guest to this striking appliance. The light irradiates the clean, black surface of the warmer. Not to be missed, this light also helps to clean the appliance with perfection.
The drawers are designed with the state of the art touch system, simplifying the operation of the machine. With an adjustable temperature option, you can set the temperature according to your desire. Moreover, the company has incorporated bread proofing and defrost options to simplify the preparation steps of cooking. The company values its customers and provides a 1-year warranty, in case of any damage or malfunctioning of the machine, it can be replaced easily.
Key Features:
Multiple cooking options.
Built-in LED Feature
Warranty provided by the company
Spacious to hold a large amount of food at a time
An attractive black food warmer that has added comfort and luxury to life. This helpful device has been designed with perfection, using prime quality material i.e. stainless steel. The stainless steel provides durability to the appliance, also stainless steel keeps germs away and adds a sterile element in your lifestyle. This device can be easily installed in your kitchen and does not take a lot of space.
You can install it in the corner where you have put other warming equipment such as toasters. The operation of this device is very simple. Just turn the knob and set the temperature between 30 to 80-degree Celsius, according to your requirement. With superior quality manufacturing, it can hold 25 kg of load without any difficulty.
All you need is a 13 Amp power supply, to operate this compact appliance of 14 x 59.6 x 54.8 cm size. Importantly, the company provides a 2-year warranty that increases customer confidence and loyalty with the brand. 
Moreover, we do recommend these electric smokers, if you need one, check our guide on that.
Key Features:
Easy to clean
Massive storage capacity
Adjustable temperature facility
Can be operated with 13 amp power supply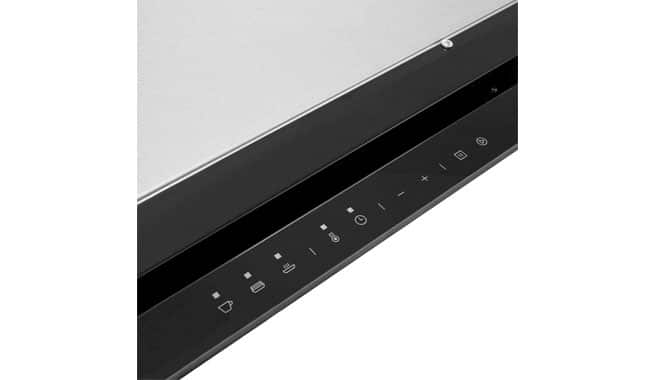 The Beling company has built a helpful appliance that can simplify your kitchen chores, saving a lot of time and effort in keeping the food warm, also maintaining its original taste. This black box has a sliding tray that can be pulled out to place the dishes easily in the warmer. Furthermore, the sliding mechanism of the warmer makes cleaning easier, delivering healthy food to your family and guests.
Although the equipment is the size of a regular side drawer, still, it can hold things up to 14 lit. It has dimensions of 141 x 595 x 561 cm that can be fitted in a small corner of the kitchen, unlike an oven that requires massive space.
Not to be missed, the equipment is designed with the latest technologies such as touch system operation. The main function of the drawer is to maintain a warm temperature of the food; therefore, the temperature setting ranges from 40-80 degrees. Sometimes, the device can also fulfil other purposes such as defrosting the eatables before cooking.
Key Features:
Compact, yet can hold the massive weight
Serves two functions
Incorporated with latest computerized settings
Contains sliding tray
What can be more pleasing than a tidy and classy kitchen that adds standard and luxury to your home? Montpellier, excellently designed equipment serves dual functions. Not only a food warmer, but it is also used as an integrated kitchen plate warmer to sterilize plates and ensure a wholesome lifestyle to the family. This built-in warming drawer and plate heater can be installed in a small space of the kitchen, easily.
The 14 cm high warmer closet is ideal to keep big boxes and dishes, easily. This sleek designed warmer is best to entertain huge gatherings. Now, you do not have to warm food over and again. All you have to do is cook food, place it in the small warm drawer, and enjoy your party without any worries. Lastly, the company assures that the machine will function perfectly for 2 years. In case of any part destruction or mistake of labour, it can be corrected by the company, instantly.
If you want a state-of-the-art technology hot water dispenser for your kitchen, visit our guide.
Key Features:
Dual Function such as plate warmer and food warmer
Built-in technology
Made from high-quality material
Part and labour guarantee of 2 years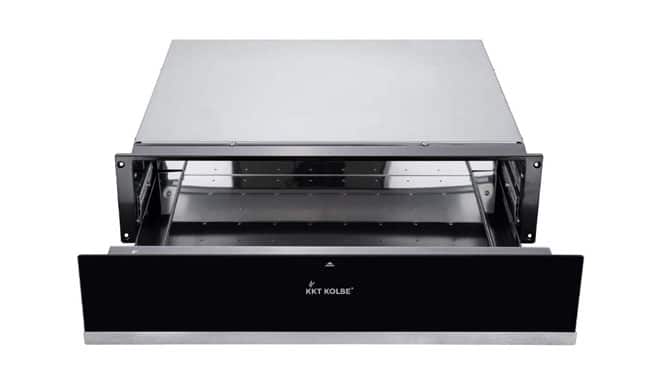 The effortless opening and closing of drawers due to the installation of bearings, make working in the kitchen easier. The elegant food warmer is best for contemporary homes, providing spacious storage capacity. It has a 44-litre capacity and is strong enough to hold 25 kg of weight without any deformities. Moreover, the 60 cm drawer is featured with a built-in mechanism, made up of good quality stainless steel and tempered glass. This makes cooking easier.
The temperature of the warmer can be varied from 40 to 80 degrees as per the requirement. Now, it is simpler to make perfectly curded yoghurt or activated yeast bread. Just set the desired warmth and add perfection to your cooking. Keep your family satisfied with delicious, warm food whenever they feel hungry.  
Moreover, the warmer has a timer feature that allows you to monitor the time for cooking or warming different foods. The machine is operated with just a touch of a finger. There are no complex settings for this equipment, enabling you to do hectic daily chores, efficiently. Importantly, the product concentrates on the sustainability of the environment as it is constructed following a green production mechanism that helps conserve energy and promotes recycling.
We also have done in-depth research on toasters and take pride in presenting our best choices.
Key Features:
Sterilization of plates.
Durable to hold heavy materials.
Easy cooking of various foods such as yoghurt
Made of tempered glass
Siemens knows how to mix grace with the latest technological features. The black warmer drawer comes in a compact dimension of 290 x 595 x 548 mm that makes it an ideal choice for most customers. A lightweight drawer that is easy to handle without using excess energy. Slide the drawer and easily put the desired food in your warmer to retain its freshness, warmth, and taste. Stainless steel makes it a valuable appliance of your kitchen, adding strength and durability to your kitchen.
Temperature controls help to provide the right heat to your food. This touch-operated system is making life more digital and simplifying the day to day kitchen activities.    
In addition to these warming drawers, we have a guide on halogen ovens.
Key Features:
Durable stainless steel manufacturing
Best for storage
Touch system operation
Weighs about 21 kg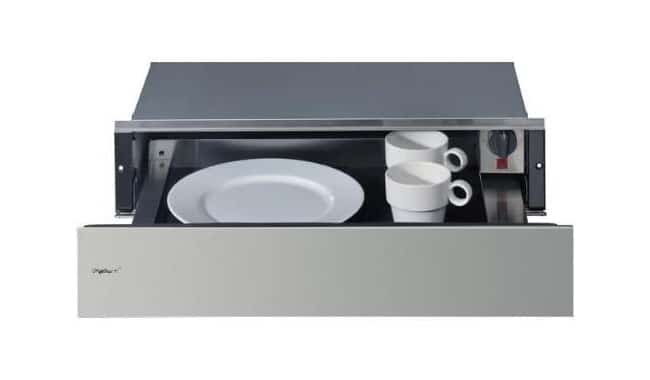 An Italian designed food warmer that gives a stylish touch to your living style. The door of the drawer is opened with a slight push. It is that simple. There is a temperature control that helps to regulate the heat according to your desire. It can be used for various purposes.
Feel free to use it as a food heater or a plate warmer. The plate warmer amenities allow you to preheat utensils before using them. This will kill germs on your plate and enhance your health. You can pile 4 plates at a time and can even store cups in the drawer. The roomy feature adds value to the appliance and makes it an optimal choice for most customers.
The strong stainless steel frame is 15.8 kg heavy and works well with a power supply of 240 watts. As has been noted, the machine is not operated by batteries. It functions on the power supply.
Key Features:
Power-operated appliance.
Lightweight and durable
Can be used as a food heater and plate warmer
Italian designed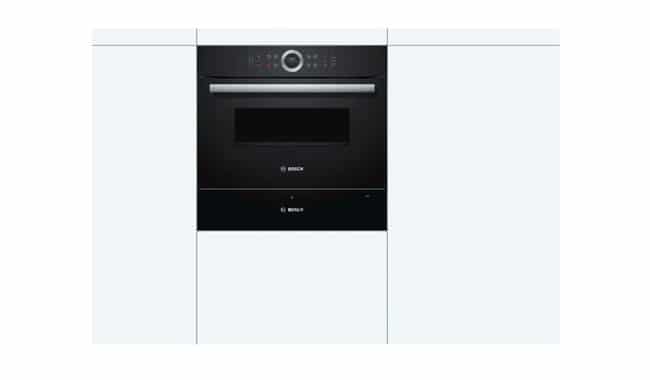 It is an amazing equipment that can fit perfectly in a wall and looks like the part of the place wherever it is installed. All you need is a small corner of your kitchen because it has 140 x 595 x 548 mm dimensions. It is programmed in such a way that it can work on 4 different power levels.
Moreover, the electronic temperature controls allow you to supply the desired amount of heat-neither too much, nor too low. The glass body is easy to clean with tap water or cleaning liquid. This also helps to normalize the temperature of the hotplate to save children from burning themselves.
Key Features:
Easy to clean
Easy and perfect fitting
Temperature control function
Made from top quality material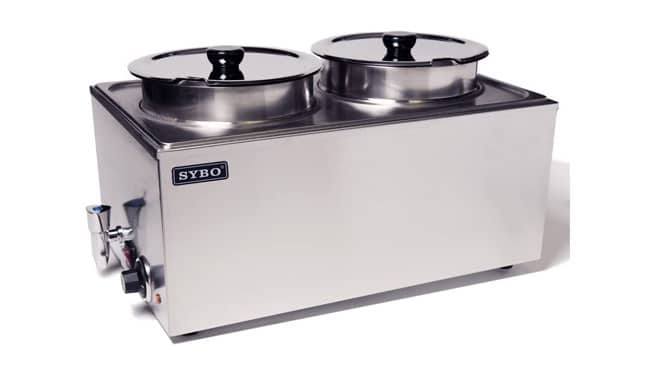 This food warmer is available as a tabletop vessel that can keep food warm and tastier for a longer time. It is available in many different sizes and is made up of stainless steel, making it a perfect partner of every kitchen. The warmer is equipped with a large capacity that can hold a large number of foods. Stainless steel prevents germ attacks on the food.
Not to be ignored, the warmer comes with two top pots that help in holding two different kinds of food, separately in the container. Whether you want to cater to an event or display it in cafeterias, it works well in all these situations.
A simple water outlet is designed for easy cleaning of these utensils. It can be placed on your kitchen top. The device is portable for road trips. This will help in eating healthier food on road journeys.
Key Features:
Tabletop equipment
Easy to clean and can be dismantled
Best for outdoor events
Durable due to top-quality manufacturing
Sources:
Nicole has a passion for everything about the home – especially decor. She loves to add new touches and style to every part of the house. Join her as she documents her ideas at Home & Style.