Last Updated on February 15, 2022
Our editors independently research the best products online to produce this list. We may receive commission on purchases made from the links below but this will never affect our product choices.
---
Our Favourites
Philips 1214/60 Series Air Purifier (Editor's Choice)
LEVOIT Air Purifier LV-PUR131 (Luxury Choice)
Himylife Portable Air Purifier (Best Value)
As a responsible owner of your house or apartment, you may as well be concerned about the air you and your family breath. Keeping in mind the increase in pollution all around the world, it is important that we keep a check and not breath in contaminated or polluted air. Now you may wonder how can one purify the air? This is where the air purifiers come in.
An air purifier or also known as air cleaner is a simple machine designed to eliminate pollutants from the air and enhance its quality. Usually, air purifiers are used by asthmatic, or allergy sufferers, and also help reducing smoke particles from tobacco. It is an excellent device that is used to efficiently remove any pollutants or toxins from the air making it completely safe and fresh to breathe.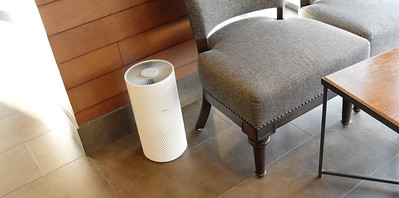 It has been proven that the most common type of air pollutant is carbon monoxide, which can be inhaled in large quantities by people who happen to have respiratory problems which can be very dangerous for them.
There are a number of air purifiers manufactured and available in the industry today in order to deal with pollution inside the home. To keep away allergies and ensure health we will be letting you know about the best air purifiers in the market giving you the proper idea when buying one.
How We Compared Air Purifiers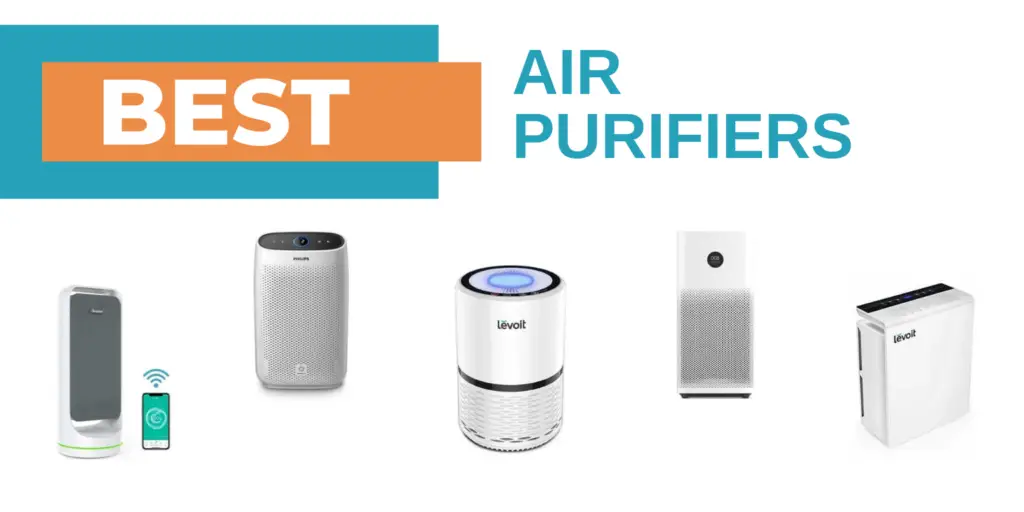 To find the right air purifiers we considered multiple factors including:
Noise level
HEPA Filters
Easy Operation
Portability
Our team independently examined and compared hundreds of products to help satisfy different needs. We spent our time researching air purifiers and consulting customer reviews to ultimately bring you what, in our opinion, are the best options on the market right now.
To find out more about our editorial process, take a look here.
Best Air Purifier Reviews – Top 9 Picks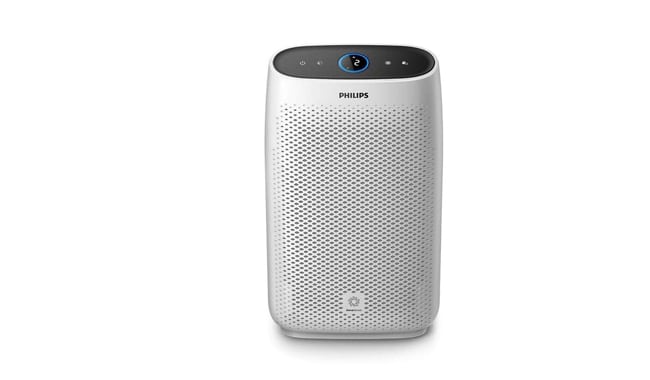 The Philips Air Purifier is an intelligent purification, it automatically monitors the air throughout the day and purifies it. The most interesting feature of this purifier is that it removes 99.97% of ultrafine allergens, viruses, and every other pollutant. In addition to this, it consists of a special mode that helps clean the air from dust particles, pollen and pet hairs, etc.
The main and most important feature of this air purifier is that you can buy it according to your requirement, that is if you happen to have a small room you can choose a smaller size. But if you happen to have a larger room you can buy a larger size. As per technology, you can also operate this using Alexa for voice control.
Its coverage is about 63 m2. It consists of three different modes, the general mode, for normal usage, the extra sensitive allergen mode, for asthmatic people, and a night mode. enabling night mode will give you clean air all night without causing any disturbance in your sleep. Now that's what we all want, don't we?
Key Features:
Controlled with air matters app
Three different modes
Can also be controlled with Alexa
Customized sizes
LEVOIT air purifier, however costly, is also one of the best air purifiers you could use for your home. It provides highly efficient purification consisting of Honeycomb active carbon HEPA filter, which is known to be the best. In comparison to an ordinary air purifier, the LEVOIT air purifier is 30% efficient and faster, purifying your room in a time of 10 minutes. Unfortunately, this does not come in different sizes however it is suitable for both medium and large bedrooms. The main and most important feature of this air purifier is that is 100% ozone-free, protecting children and people with asthma.
It consists of two modes; auto mode and quiet sleep mode. The LED display function is manufactured to turn off automatically so that it doesn't wake you up at night. The three stages of filtration include Pre-filter, TRUE HEPA filter and filters. This is designed for dust, pollen particles, smoke and other contaminants which may be harmful. The air quality indicator shows that the level of air quality present around so that the air purifier is set accordingly to purify. See our guide on dehumidifiers if you need to reduce the humidity of the air in your home.
Key Features:
100% ozone-free
Automatic air quality indicator
Highly efficient
Quality assurance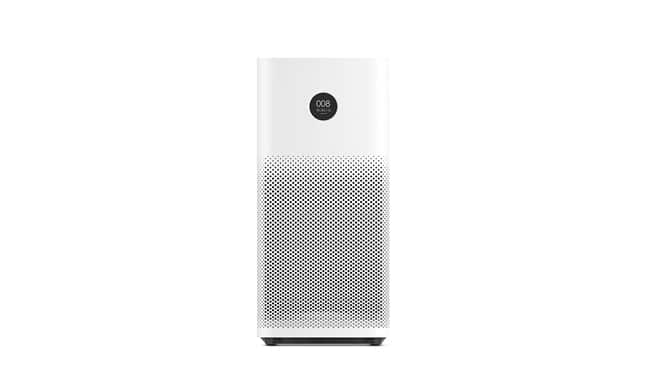 The Xiaomi air purifier is also considered to be a good product. This device is manufactured to remove different pollutants from the air such as dust, pollen, pet hairs, etc. It is considerably small in size and can be easily kept anywhere. However small in size, it can easily cover a large room purifying its air removing all sorts of toxins. It is excellent if you wish to clean air from smoke. In addition to this, it is Wi-Fi enabled, which means you can easily operate it from your phones anywhere anytime.
The dimensions of this purifier are 240 x 240 x 520mm with a weight of 4800 g, filters included. For operation, it uses 1 Lithium-ion battery. The installed application provides the life of the filter as well as gives control of the fan speed. For more great home items see our top picks on ceiling fans.
Key Features:
Ideal for smokers
Wi-Fi enabled
High-quality assurance
Saves space
TENDOMI air purifier is a smart device. This means using the free app by downloading on your smartphone you can easily control its settings over Wi-Fi anywhere anytime. It supports multiple cell phones so that you can share the control with your family for their comfort. The timer settings can also be really helpful in the case where the air purifier automatically turns off after a given time.
One of the main features of this air purifier is that it comes with a dual-fan design which enhances air quality. These powerful fans help in improving overall functioning and providing efficient purification. The true HEPA filters attached to it remove almost 99.97% of pollutants from the air such as pollen, dust, smoke ashes, etc.
It is specially manufactured for smokers and pet lovers to keep them and their families safe and help them breathe fresh and better-quality air. To ensure you have a proper night's sleep and are not disturbed by the fan noise, this air purifies is ultra-quite at the low speed. The smartphone application helps in monitoring the filter life to save you from unnecessary replacements. It also helps lowering electricity cost and in comparison to other air purifiers it saves almost 60% of your electricity bills
Key Features:
Dual-fan along with true HEPA filter
Ultra-quite mode
App control over Wi-Fi
Use with Alexa for voice control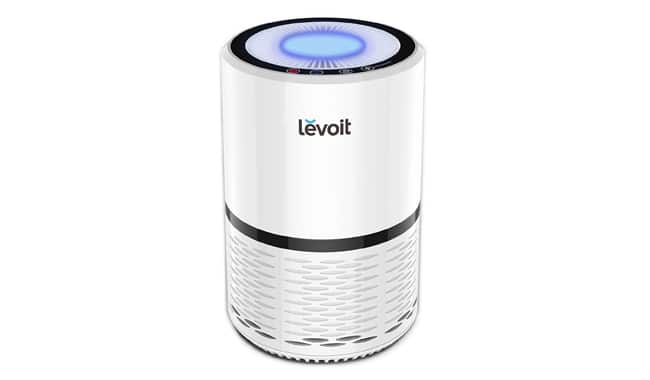 This model of LEVOLIFT air purifier uses true HEPA technology which is proven to be the best so far. This has three filtration stages. It comprises activated carbon filters which reduce 99.97% of all sorts of pollutants and dust particles from the air. In addition to this, the LEVOIT air purifiers are known to be 100% ozone-free. This means that they avoid the usage of UV light which has been proved to a harmful method for air purification. This key feature makes it totally safe for you and your family.
Moreover, the fan noise of this purifier is barely audible and doesn't cause any sort of disturbances. It comes with a built-in function that indicates whenever the filters need replacement which should usually be done every 6 to 8 months.
Key Features:
Quality assurance
Ultra-Silent
Uses ozone-free technology
Replacement filters available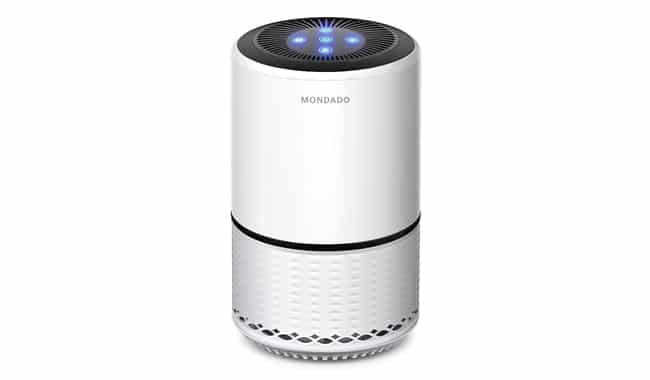 This air purifier is a small and portable device that can be put in any room. It consists of true HEPA filters along with active carbon fiber which reduces these air pollutants to a very great level. This also ensures the removal of very small particles of dust pollen which are barely visible to the naked eye. This, in turn, reduces respiratory diseases and provides a better air to breathe in.
The delivery rate of this air purifier is about 110m3/h. With this rate, it easily covers a room of about 220 square feet which is usually the standard size of a living or bedroom. One of the interesting and major functions of this air purifier is that is the ability to generate ions. These ions produce energy which helps in reducing dust and smoke creating a much cleaner environment. It is an easy operation consisting of three-speed settings which you can adjust according to your preference. For more must have home products see our guide on electric log burners.
Key Features:
High-quality manufacturing
True HEPA filters
Easy operation
Ion generating technology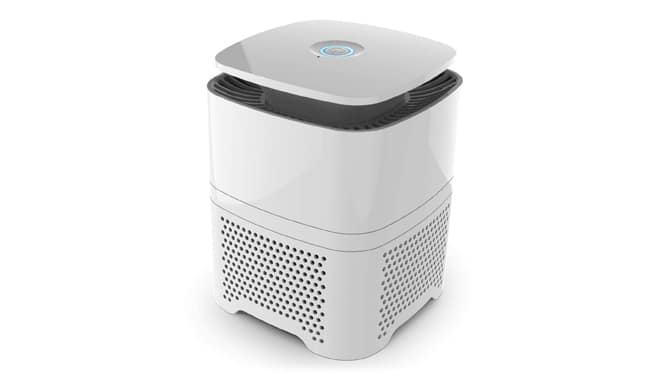 This air purifier performs 4-in-1 purification. It easily captures tiny pollutants which are not even visible to the naked eye and generated fresh air. The pre-filter, true HEPA filter and active carbon help in reducing air pollutants to as much of 99.97% enhancing air quality, giving you a better-quality air to breathe.
The main feature of this air purifier is its built-in negative ion generator. Because of this technology those negative ions bind themselves to different air pollutants and neutralizes them making them completely harmless. The single-button design is made to choose between the two power modes making it an easy and simple operation device. In addition to this, this purifier is manufactured for areas up to 50 square feet with a delivery rate of 42m3/h. Its small size makes it portable so you can easily move it around your house and with its super quiet feature you can have a good sleep without any disturbances or other noise. For more unique home products check out our guide on plinth heaters.
Key Features:
Easy operation
Negative ion generator
Easily portable
Ideal for smokers and pet owners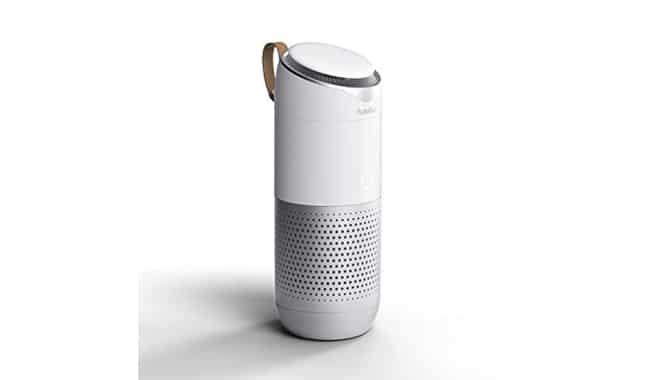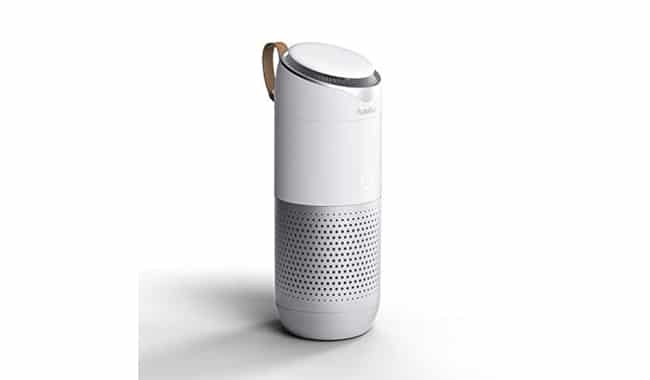 This air purifier by Altitude Earth is an indoor air cleaner. It provides a three-stage filtration system and purifies your home to a much larger extent. No matter small in size this purifier consists of all the equipment such as True HEPA technology which enhances air quality and removes 99.97% of the air pollutants such as dust and pollen particles which are barely visible to the naked eye, from the air inside your home. Moreover, due to its small size, you can take it anywhere, even in your car. This purifier is ideal for smokers and pet owners as it contaminated the air to a much greater extent.
In addition to this, it has an in-built feature to automatically detect the air quality and is displayed by LED indicators which change from red to yellow and then to green, each indicating air quality. The company ensures 100% satisfaction guaranteed with its product giving its customers chance no complains. For more home items see our guide on gaming chairs.
Key Features:
Easily portable
Automatically detects air quality
Satisfaction guaranteed by the company
Easy to use
Himylife air purifier is also a portable air purifier consisting of True HEPA filters as well as activated carbon filters that work together and remove the maximum of air pollutants from your home giving you a 99.97% cleaner environment. It has a simple operating system that involves a single button control of the device from where you can choose between two modes.
Moreover, the key feature of this air purifier comes with an aromatherapy cup design. You can add a few drops of essential oils to the sponge and it will help you refresh and relive pressure helping you fall asleep quickly. Although the company assures you of the quality of the product but still offers a two-year warranty as well as 30 days unconditional refund along with lifetime support for the purifier. For more home items see our picks for thermostatic valves. 
Key Features:
Easy operation
Aromatherapy cup design to relieve pressure
Easily portable
Two-year warranty
Sources:
Nicole has a passion for everything about the home – especially decor. She loves to add new touches and style to every part of the house. Join her as she documents her ideas at Home & Style.